Textbooks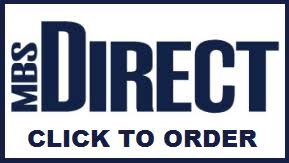 Your required textbooks are listed each semester (approx. 6 weeks in advance) on our online bookstore site: https://bncvirtual.com/rmuohp. It opens Monday, July 20th for Fall 2020. If you do not see a particular course listed on the bookstore, please check back later as courses may still be in the process of being submitted to the bookstore.
You can choose to order textbooks via the bookstore site or from another source. You can email the MBS Bookstore by filling out this form here; there is a Chat Feature as well. You can also call their Customer Service at 800-325-3252. They are open M-F from 8 am to 5 pm CST.
Check your curriculum* to see which courses you will be taking in your particular track for Semester 1. Note that there may be courses listed on the bookstore site that are not in your track — Only order textbooks for the courses listed in your curriculum (or individualized program of study). Also, note that some textbooks may be used in more than one course.
*For questions about your curriculum or courses, please contact your program director.
For questions about the bookstore, please contact Monica Benavides, [email protected].
---
If you experience any difficulties please contact us.
Karen Newmeyer at 385-375-8361 or

[email protected]


Monica Benavides at 385-375-8772 or

[email protected]
Elizabeth Doman at 801-734-6820 or

[email protected]
Send Interlibrary Loan requests to

[email protected]

. Please include as much information as possible with your requests.